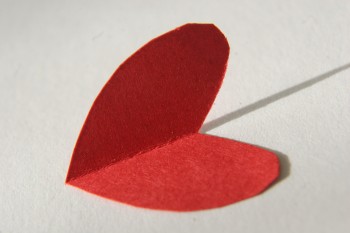 Two weeks into Chris' REAL MEN series, I am still no closer to becoming a real man… which my husband is thankful for. Anyone who heard his sermon on Sunday, though, knows that his points had plenty for the ladies to apply as well.
Near the end of his talk, Chris brought two men up on stage to give some personal accounts and advice on being godly men and leaders. It was a comment from one of them, Scott Phillips, that has been churning in my mind ever since. Scott made this comment: "You have to love people more than what they can do for you."
I have to admit that I often see people as a set of useful skills. If anyone needed proof, they would just have to be inside my head whenever I am on the receiving end of poor customer service. I normally think something along the lines of, "It is his/her JOB to be helpful, and he/she can't even do that!" (Wow, that looks even worse typed out than it sounded in my head!)
I can even see myself in these terms, thinking that God only loves me because of what I DO. I forget the words of Romans 5:6-9:
"For while we were still helpless, at the right time Christ died for the ungodly. For one will hardly die for a righteous man; though perhaps for the good man someone would dare even to die. But God demonstrates His own love toward us, in that while we were yet sinners, Christ died for us. Much more then, having now been justified by His blood, we shall be saved from the wrath of God through Him."
God's Word tells me that I am "helpless," "ungodly" and a "sinner." It was in that state that Christ died for me! He obviously doesn't love me because I have ANYTHING to offer, and His love for me is not contingent on how well I perform. I am so thankful for God's love, and that it doesn't follow my flawed, sinful logic!
In truth, I don't have the ability to love others simply because they are God's creation. I need the Spirit to do that! The Spirit empowers me to accurately see my sin along with God's amazing love and mercy, and with that perspective, I am finally able to extend love and mercy to others outside of their performance.
 "Beloved, if God so loved us, we also ought to love one another." -1 John 4:11