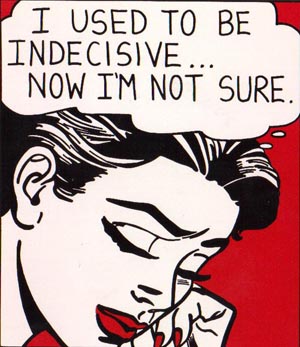 In talking through questions we received over the last week about the Christian and voting, I've been forced to think more about this topic than I have before. The New Testament knew nothing of democracy so what does the Bible say about the Christian's responsibility to vote? Let me share ten reasons why I believe that Christians should vote in this election (and most others).
In a democracy, each citizen is granted a share of ruling power. Therefore, you are under obligation to know what God expects of civil government and to vote for the kind of moral standards that you believe He wants a government to follow. As a citizen of the United States, you have a share of governmental power. (This would not be true for a Christian living in communist Cuba.) You are accountable to God for that share which He has entrusted to you (Ezek 33, Matt 25).
Do you understand your God-given role in our governmental system?

God made governments His way of running the world (Rom 13:2). To purposefully not participate in our government, which is representative in nature, is a refusal to recognize the stewardship which God has entrusted to you as a citizen of this nation.
Do you view your ability to vote as a stewardship from God?
There are issues of morality at play in this election. To not vote is to remain silent on biblical issues (e.g., abortion, definition of marriage, sex-trafficking, etc). We are called to "turn away from evil and do good, to seek peace and pursue it," "to prove zealous for what is good" (1 Pet 3:11, 13). Christians should not be silent on these issues, when asked. If you receive a ballot, you are being asked for your opinion on these issues. "To one who knows the right thing to do and does not do it, to him it is sin" (James 4:17).
Do you think its right to remain silent on biblical issues, when asked for your opinion?
You are commanded to love your neighbor as yourself (Lev 19:18, Matt 7:12, James 2:8). If you believe that life begins at conception, then the unborn are among those whom you're to love as yourself. As a citizen of the United States, God has given you the ability to seek change on our nation's abortion policy.
Can you say that abdicating your vote is a display of love for the unborn?
The people of God are consistently commanded to seek the welfare of others around them. "The stranger who resides with you shall be as the native among you, and you shall love him as yourself" (Lev 19:34). "Seek the welfare of the city where I have sent you into exile" (Jer 29:17). The story of the Good Samaritan (Lk 10:29-37).
Would you say that refusing to vote and seek change in moral issues is merciful?
Complete noninvolvement in our electoral process would be contrary to what God's Word says about doing good in society: "Therefore, as we have opportunity, let us do good to all, especially to those who are of the household of faith" (Gal. 6:10).
Are you doing what's best for other believers by choosing not to vote?
Ignoring many OT examples of saints actively influencing politics (think Joseph, Daniel, Esther, etc), consider John the Baptist. Additional to his work preaching and baptizing, he spoke out against the moral wrong of governmental policies (Luke 3:18-20). Those actions are described as those of a "righteous & holy man" (Mk 6:20). Likewise, Paul appears to have had similar conversations with the Roman governor Felix in Acts 24:24-25.
Could you wrongly be thinking that there is no biblical grounds for political involvement?
We are called to live as model citizens to the unbelievers around us (1 Pet 2:12). While the U.S. government doesn't require voting, it does regularly encourage and plead with its citizens to vote.
Do you believe that, by refusing their pleas to vote, you are fulfilling the command to have excellent behavior?
Believers are called to live as salt and light to a dark world, "children of God above reproach in the midst of a crooked and perverse generation" (Php 2:15-16). Paul and Timothy describe this as seeking to do "what is honorable, not only in the sight of the Lord, but also in the sight of men" (2 Cor 8:21). Likewise, elders are called to be above reproach, having a good reputation with those outside the church (1 Tim 3:7).
Do you think that a lifestyle of antipathy or apathy towards elections and our governmental system is above reproach and honorable in the sight of the world?
Titus 3:1-8 describes how Christians are to live under a fallen, corrupt government. We are to live subject to them, obedient to their laws, ready for every good deed, showing consideration for all men, being careful to engage in good deeds.
Is it not a good deed to vote in such a way as to defend the unborn and hinder the proliferation of an unbiblical view of marriage, since God clearly defined marriage, prior to the Law, at the time of creation (Gen 2:24)?
Not only do you have the right to vote for what is right, but when you vote you have the duty to vote for what is right.

— Principles for Voting, R.C. Sproul
You should vote on November 2. (You can even register online this year.) At the same time, I don't think there's a biblical case that you should always vote. It can be difficult to ascertain much about your local water district candidates. I'm not confident that you'll find much biblical guidance on Proposition 37 ("Mandatory Labeling of Genetically Engineered Food"). Not all U.S. elections deal with issues of biblical importance — but this one does.
The presidential candidates and the congressional candidates (both federal and state) will influence change that will ripple forward for many years. They will consider matters of moral and biblical significance. And, for the most part, they have publicly made known their views on those issues. (HINT: use google.) Christians should vote.
Sadly, Christians allow their hearts to be so tangled up in the events of our day that they forget that God is not a Democrat, Republican, Libertarian, etc. So let me remind you of some sobering biblical realities:
Political change is not the same as heart change. The world will not get better if "the right people" get in office. The world will be most significantly affected by people who are radically transformed by the gospel. Any lasting societal improvement will be the result of true revival. Our primary priority and mission as Christians is evangelism.
We are responsible to God for our actions, not the outcomes. Some would argue that a Californian Christian's vote won't make a difference in the presidential race due to the electoral system. The Bible teaches that God is sovereign and uses men as His agents for accomplishing His will. Our responsibility is to walk in His will, where revealed, and live wisely and compellingly in this fallen world. Do that and trust God for the outcomes (Prov 16:1, 4, 20, 33).
Voting without prayer is faithless. We are commanded to positively pray for our existing rulers and future authorities (1 Tim 2:1-4). If you have anxiety about who that might be, you are to give those cares to God (Php 4:6-7). Pray for election outcomes that bring the most glory to God, whoever gains whichever offices. Then trust that He will be faithful to do just that.
Though Rome was quite unjust and cruel at times, there is no biblical call to civil disobedience, whether peaceful or violent. Instead, we are called to quietly suffer hardship as a Christian without complaint (1 Pet 4:12-19).
Living as a Christian in a fallen world may mean that you are forced to disobey authority in order to obey God (Acts 4:19, 5:28, Dan 6:2). This is rarely the case right now in the United States.
Though we are called to be salt, a preservative, the Bible promises that the world will fall deeper and deeper into sin. No matter how you vote, ultimately, the Bible says that the world will end up in utter rebellion towards God, and then Jesus will return and win (Rev 4-20).
The greatest temporal good we can accomplish through political involvement cannot compare to what the Lord can accomplish through us in the eternal work of His kingdom. Just as God called ancient Israel (Ex. 19:6), He has called the church to be a kingdom of priests, not a kingdom of political activists. The apostle Peter instructs us, "But you are a chosen generation, a royal priesthood, a holy nation, His own special people, that you may proclaim the praises of Him who called you out of darkness into His marvelous light" (1 Pet. 2:9).

— Christian and Politics, John MacArthur