Shortly before Christmas, I was reading through a sermon by Tim Keller on the gifts of Christmas given to us through Christ. One of those gifts is the ability to be vulnerable in relationships. He says, "In the gift of Christmas, the unassailable, omnipotent God became a baby, giving us the ultimate example of letting our defenses down." He goes on to quote C.S. Lewis:
"Love anything and your heart will be wrung and possibly broken. If you want to make sure of keeping it intact, you must give it to no one, not even an animal. Wrap it carefully round with hobbies and little luxuries; avoid all entanglements. Lock it up safe in the casket or coffin of your selfishness. But in that casket, safe, dark, motionless, airless, it will change. It will not be broken; it will become unbreakable, impenetrable, irredeemable. To love is to be vulnerable."
That same week, we were studying through Hebrews 3 in our RMG. In verse 13, the author commands us to "exhort one another every day, as long as it is called 'today,' that none of you may be hardened by the deceitfulness of sin." I was truly challenged to evaluate whether I was confessing my sins to others and openly and willingly accepting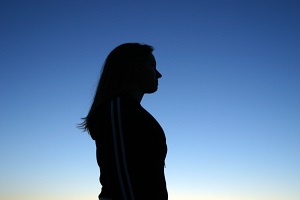 criticism and correction. I saw that while I was open to it in areas where I felt more comfortable, there were also areas where I wasn't so willing to be vulnerable and expose my sin to others. This prompted me to study what community and relationship is supposed to look like according to God's Word.
Having grown up in church since birth, I had become very accustomed to the catch phrases "church family" and "fellowship," but I'm not sure that I truly grasped what they actually meant. Going to Bible study, having coffee with another believer, or even going to church is not necessarily fellowship. Jerry Bridges defines fellowship like this: "sharing with one another what God is teaching through the Scriptures." (True Community) If we are commanded to be in fellowship with one another, how can I do this without being willing to be vulnerable?
In James 5:16, we read, "Confess your sins to one another, and pray for one another so that you may be healed." I love what Milton Vincent says in the Gospel Primer – "If I wanted others to think highly of me, I would conceal the fact that a shameful slaughter of the perfect Son of God was required that I might be saved…with the worst facts about me thus exposed to the view of others, I find myself feeling that I truly have nothing left to hide." (#20 – Exposed by the Cross, Part II)
We are so blessed at FBC to be surrounded by so many people who want to grow and become more like Christ. Let's take advantage of it! In their book Relationships: A Mess Worth Making (highly recommend reading!!!!), Timothy Lane and Paul Tripp say, "You cannot take the Gospel seriously and not take relationships seriously."  Later on they say, "God uses other people to mysteriously and counter-intuitively rescue us from self-glory and self-love. Why does He do that? Because He loves us more than we love ourselves." (p. 85) As we are reminded often, we are not meant to live this life alone. We serve a God who graciously gives us people to sharpen and encourage us. Let's invite them in!
At the end of his sermon, Keller closes with this: "There's no way to have a real relationship without becoming vulnerable to hurt. And Christmas tells us that God became breakable and fragile. God became someone we could hurt. Why? To get us back. If you believe this and take it into your life, you're blessed. As you take in the truth of what He did for you – how loved and affirmed you are – you'll be able to let down your defenses in your own relationships with other people. You won't always need to guard your honor. You'll be able to let the barriers down. You'll be able to move into intimate relationships with other people."