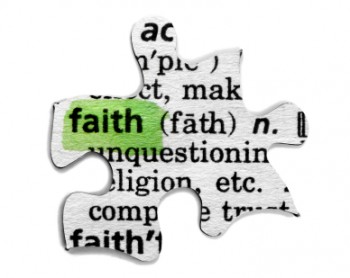 I don't know about the other people at Faith Bible Church, but it sure has been an encouragement to me to study each of the 12 apostles chosen by Christ. Philip is no exception. We learned a bit about Philip on Sunday, studying Mark 3:18.
The encouraging part about each of the apostles is how, well, human they are. Each of them has moments of dependence on Christ and moments of complete fleshly failure. For Philip, some of his failures came from his inability to see beyond the immediate circumstances. As Chris put it, "The raw facts clouded his faith."
Although I am an optimist by nature, I am also fairly analytical, which means that my conclusions about a person or situation are based on empirical evidence. The problem with empirical evidence, though, is that it rarely includes the "God factor."
I am saddened to think of all of the times I looked at difficult situations—or difficult people—and labeled them "hopeless," only to be surprised by the power of God to overcome any obstacle He desires. My unbelief comes from a lack of true understanding of who God is, and the only way to correct that is by focusing on Him, not the situation.
Below are a few verses that help right my perspective when I am tempted to see a situation as bigger than my God:
"And looking at them Jesus said to them, "With people this is impossible, but with God all things are possible." -Matthew 19:26
"It is He who made the earth by His power, Who established the world by His wisdom; And by His understanding He has stretched out the heavens." – Jeremiah 10:12
"And He has said to me, 'My grace is sufficient for you, for power is perfected in weakness.' Most gladly, therefore, I will rather boast about my weaknesses, so that the power of Christ may dwell in me."  -2 Corinthians 12:9
"Behold, I am the Lord, the God of all flesh; is anything too difficult for Me?" Jeremiah 32:27