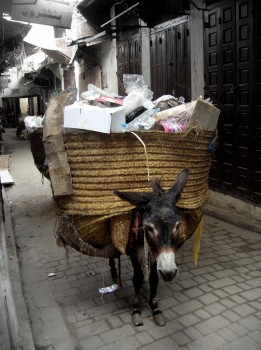 A couple of weeks ago my wife and I had separate conversations with individuals who attend our RMG, which really highlighted why the RMG ministry is so important to the body of FBC.
She spent time talking with one of the women struggling with some practical issues in the home. They talked about how we need to remember that Christ is in control; that He – not our emotions – is the measuring stick for choosing to act or not act, and that Scripture is the basis for truth, as opposed to the "words of wisdom" from friends and family trying to help, no matter how well-intended they might be.
While my wife was talking to her friend, I was talking with another friend from our group. He had heard a very convicting message from God's Word at church that weekend and another one that night at RMG. He was struggling with His security in his relationship with the Lord.
As I thought about this later, I was reminded of God's instruction in Galatians 6:2, "Bear one another's burdens, and so fulfill the law of Christ."
In this succinctly powerful verse, God sums up what we are to do for one another in the Body, and in so doing, how we fulfill the law of Christ – the highest law of all – the law to love one another.
We are told to bear one another's burdens–that extra heavy load that is difficult to carry alone and is not a part of normal day-to-day living. Now, just in case there is some confusion on this point, let me clarify that a little.
Let's say it's a Friday evening after a long week of hard work.  Finally, you get that chance to rest and unwind. You sit down on the sofa to watch your team – the Kansas Jayhawks – play North Carolina, for a coveted spot in the Final Four. You are ten minutes into the gut-wrenching game when your phone rings. Normally you would ignore it, but it's your daughter. You pick it up, and she says, "Dad, my car won't start." She is stuck at Walmart so you need to go get her, bring her home and then go back and wait for a tow truck, meaning you will miss the game. It's a painful moment to be sure – especially as a Jayhawks fan — but it's certainly not a burden.
A real burden is wondering how you will care for your ailing spouse, what will happen when that last paycheck is used up, when your wayward child will return to the fold, or when it is you will be able to overcome that sin that keeps knocking you down.
We were never meant to carry such burdens alone. God knows that we need the support of others in our difficult times of need.
For this reason, we were designed to be part of the Body, which is a two-way street. There are some days when we help carry the burdens of others, and there are other days when they help carry ours. And, as we care for one another in this way, we are able to grow in Christ, and the Body is able to fulfill its responsibility to disciple others and evangelize the world.
Which leads me back to the beginning and the reason RMGs are so important to our FBC body. They are a direct means by which we can bear one another's burdens. They are the tangible fulfillment of the command found in Galatians 6:2, thus a means to show obedience to God's Word.