The greatest miracle any human being could ever experience is to be the recipient of God's saving grace. If you're a Spirit-transformed follower of the Lord Jesus Christ, you are a possessor of the miracle of miracles! By God's incredible mercy, every true follower of Christ "has been born again not of seed which is perishable but imperishable, that is, through the living and enduring word of God" (1 Peter 1:23). If you are a genuine Christian, God's saving power moved you to fully embrace the gospel of the grace of God found in Christ alone! (Ephesians 2:8-9)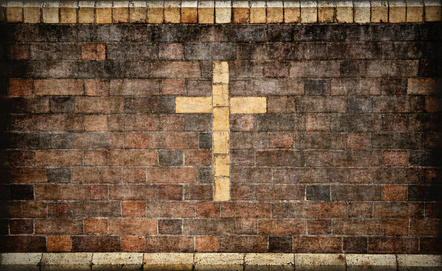 The free gift of salvation is so incredible it defies human explanation, smashes our pride, and shocks our minds (Romans 6:23; Luke 18:9-14). That God, limitlessly holy, righteous and perfect, would pour out His just wrath against His sinless Son – Jesus Christ – to save rebellious, willful violators of His perfect law and haters of His matchless character is overwhelming. We who are both sinners by nature and sinners by choice, we who are totally incapable of making ourselves right with God by our own efforts, "For all our righteous deeds are like a filthy garment" (Isaiah 64:6), have been saved and blessed with every spiritual blessing now and forever by His mercy (Titus 3:5; Ephesians 1:3). In all honesty, we as believers have to agree with King David's assessment of the indescribable greatness and grace of God in Psalm 139:6, "it is too high I cannot attain it."
Sadly, from the very beginning of church history there have been those who distort this inexplicable grace in which the believer stands. On one side are the legalists who twist the gospel of grace and require works of merit to make oneself right with God. On other side is what theologians call license or libertinism which equally distorts the gospel of grace by clinging to the erroneous notion that being saved by grace alone means we are not subject to the moral commands of Scripture. Libertinism teaches Christians are not required to obey the multitude of clear biblical commands to pursue personal holiness and abstain from worldly lusts. The Libertinist's fallacious motto is "Oh blessed condition, I can sin all I want and still have remission."
Once again the battle over legalism and license has re-emerged in many bible-believing churches.
In a misguided effort to avoid the appearance or practice of "legalism," many have gone to the other extreme and reject anything that "feels legalistic" or restricts their behavior. For example, we are never given the freedom to lie, cheat, steal, or pursue sexual sin. While we are positionally holy before God based on Christ's imputed righteousness, we are practically sinful. We still possess fallen human flesh. As such, we are tempted to sin daily, prompted by our yet unredeemed humanness and a sin-driven, corrupt world.
So, unlike our salvation which is totally free and received by faith (justification), it is also God's plan we be progressively conformed to the image of Christ through dependence upon the indwelling Holy Spirit and obedience to God's Word (sanctification – Ezekiel 36:26-27).
That does require some Spirit-enabled, holy sweat! Paul tells us to "discipline yourself for the purpose of godliness, physical discipline is of some value, but the practice of godliness has value for all things, both in this life and the life to come" (1 Timothy 4:7b-9). The word for "discipline" in this verse is the Greek word "gumnazo" from which we get the word gymnasium. Literally, when it comes to personal sanctification we are to work hard at growing in Christlikeness! Philippians 2:12 echoes this same truth: "work out your salvation with fear and trembling." The phrase work out means "sustained effort" toward personal holiness and maturity in Christ.
The crux of the problem here is that legalists and libertinists erroneously mix, confuse or blend the believer's justification (where the believer is declared righteous based on faith in the person and work of Christ alone) with sanctification – the New Testament's clear command to be progressively conformed to the image of Christ by daily, moment by moment submission to and reliance upon the indwelling Holy Spirit and obedience to the Word (Romans 8:29-31; Galatians 5:16; John 15:1-11). Legalists add required works to earn salvation; libertinists deny abstaining from sin is a required part of our sanctification (pursing personal holiness and becoming more and more like Christ).
We don't obey God's Word to be saved – we obey because we are saved!
 Today, the destructive error of license is gaining momentum in some circles. This is not new! Right from the start the fledgling New Testament church was dealing with the legalism/license error. I believe the definitive NT epistle addressing this issue is the book of Galatians. After spending 4 chapters masterfully defending that true salvation is by grace alone through faith in Christ alone, in chapter 5 the apostle Paul addresses how to avoid the extreme of license (which theologians call antinomianism, meaning "against law"):
 "For you were called to freedom, brethren, only do not turn your freedom into an opportunity for the flesh, but through love serve one another" (Galatians 5:13)
 Paul reminds his beloved brothers and sisters in Galatia and the church today why and how to avoid license:
 I. Freedom's Responsibilities
1. Christ set us free so we can do what God wants, not what our flesh desires!
 "Act as free men," Peter tells us in 1 Peter 2:16, "and do not use your freedom as a covering for evil, but use it as bondslaves of God."
2. Christ's purpose in His gospel was to save us from sin, not give freedom to sin!
 "Are we to continue in sin that grace may increase? May it never be! How shall we who died to sin still live in it?"(Romans 6:1-2)
II. Freedom's Ultimate Purpose:
"but through love serve one another. For the whole law is fulfilled in one word; in the statement, "You shall love your neighbor as yourself." (Galatians 5:13c-14)
 1. "love" Greek verb agapao: Spirit-driven heart-attitude of selflessness; putting others first
 2. "serve" Greek verb douleuo: servant; to be compelled, serve in bondage; to put one's dependence into effect
"having been freed from sin you became slaves to righteousness" (Romans 6:18)
3. We have been set free to fulfill the one ultimate, everlasting law of God – the royal law, the law of Christ:
 "Love does not wrong to a neighbor; therefore love fulfills the law" (Romans 13:8)
4. Those who have been set free from sin demonstrate genuine love for God by keeping His commandments:
 "If you love Me you'll keep My commandments" (John 14:15)
 "If you keep My commandments, you will abide in My love; just as I have kept My Father's commandments and abide in His love" (John 15:10)
The law of freedom entails obedience to God's Word. Obedience to Scripture never produces legalism or license, but rather is the means to avoiding them. It is reflective of a heart that is a recipient of the miracle of miracles…God's incredible saving grace!