I am sure many people have had a good laugh as they've watched Donald Trump try and explain his foreign and economic policy. Even more so, if Trump were to win the Republican nomination, people would probably pay good money to see Trump bring on Kanye West as his vice president. On many points, whether on Jimmy Fallon or Jon Stewart, Trump has been mocked for his unorthodox campaign and qualifications – or lack thereof – for presidency.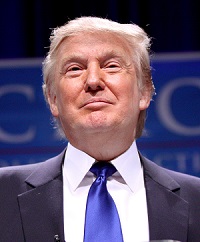 However, the truth remains. Trump continues to lead the polls.
The frightening thing about that is not that Trump is winning, but that America may choose a leader without character. It is certain, America's standard for leadership has declined. Unfortunately, the world's essential marks for leadership have crept into the church of Jesus Christ. Too often, leaders are chosen not by biblical standards, but by their entrepreneurial, oratory skills, or even their great natural leadership abilities. This results in leaders functioning like CEO's where they treat the church like a business and their members like consumers.
We must be faithful to God's word and follow the design he has laid out for his church. Therefore, we must look to God's marks of leadership for the highest office in the church: elders. Here are a few marks of what we should expect in leaders.