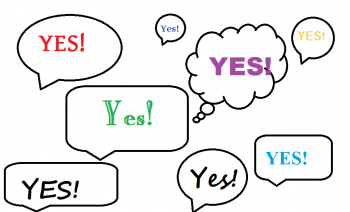 As the last few weeks of summer wind down and we get ready to start another school year, it's crazy to me how quickly this past year has gone by.  Last August, we spent a week on a little roadtrip up the coast and had lots of time in the car to talk and evaluate our goals, schedules and areas of service for our family. This led to some interesting conversations and—to make a long story short—after much prayer and counsel by some of our church family, we decided we were saying "yes" far too often. This led us to not being able to do much with excellence.
At first glance, I was so blinded by my sin and pride that I thought we were just being helpful. Growing up, I always hated disappointing people and loved being able to help.  I wanted people to know that when I was asked to do something they could count on me and know that the job would be done right.  While helpfulness and reliability are not bad character traits to have, I was blinded to the fact that my "helpfulness" was really translated into the fear of man and the sin of people-pleasing. Being raised in the church, I knew the term "fear of man" well but always thought of it in terms of caring what others think of me more than what God does. That is part of it but there is so much more. I went through When People Are Big and God is Small by Edward T. Welch with a dear friend and was shocked to see how much that fear resonated in my life.  He asks "Are you over-committed? Do you find that it is hard to say no even when wisdom indicates that you should? You are a "people-pleaser", another euphemism for the fear of man." (pg. 15)
As we worked through our commitments, we wanted to be careful that we didn't allow selfish motives to creep in.  Service requires sacrifice, and there is a fine line between saying "no" to commitments for the sake of right priorities and being so self-(or family-) focused that we aren't sacrificing at all.  We want our children to see the importance and necessity to be serving Christ by serving our church.  We want them to understand priorities and God's command to do everything with excellence.  We want to live out Colossians 3:23-24 – "Whatever you do, work heartily, as for the Lord and not for men, knowing that from the Lord you will receive the inheritance as your reward. You are serving the Lord Christ."
At the end of the book, Welch says, "People-pleasers can mistake 'niceness' for love. When they do, they will be prone to being manipulated by others, and burn-out is sure to follow.  People-pleasers can also mistake 'yes' for love. But 'yes' might be very unwise. It might not be the best way to repay our debt of love. Saying 'yes' to one task might keep us from another that is more important. It might mean that we will do something that someone else could have done better. It might mean that we will entrench the sin patterns of other people. It might mean that we interpret the church egocentrically rather than as a body, thinking 'If I don't do it, nobody will.'" (pg. 214)
Having a busy schedule anyway between my husband's work schedule and some extended family commitments, we had to make some changes in our routine. We left what was comfortable and what we had always known, not sure what was next or where the Lord would lead us. As we get ready to start a new school year, we are so thankful to say that God is faithful and has us exactly where He wants us to be! We've had to learn to say "no" so that we are able to say "yes" to the best!