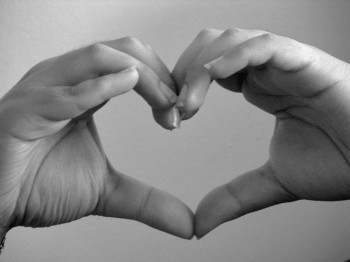 After overhearing a worldly statement about love, I started thinking about what love truly is and what it truly is not.  I think our society mostly defines love strictly on emotion and feelings.  Unfortunately, we as Christians also tend to embrace this way too often.  Are there emotions and feelings in true biblical love?  What do the Scriptures say about love?  I find that we often lean on these emotions and feelings only instead of embracing the fullness of love in heart, mind and strength.  How do we fall into embracing the wrong kind of love?  Have we believed the lie that love does not take a great amount of work, self-sacrifice, self–denial and encouragement for sinners like us?  How can we embrace true biblical love with everyone around us, as much as it depends upon us? 
I like to think of love as a garden that needs extensive tending.  If you have any experience with gardening, you can understand my thoughts on this.  It takes time to prep the soil for planting, then comes planting, watering, watering some more and watering even more. Then as we watch the garden grow, guess what?  Weeds grow with the garden we planted, so it takes patience to take the weeds out without destroying the garden, followed by pruning the plants for better growth.  As the seasons come and go for each type of plant, we must replant (renew).  I don't see idleness in having a garden, much like I don't see idleness in love.  It is work, much work…but the blessings and joy from it are not only pleasurable to our own lives and senses, but also an aroma to our living God.
Love is defined and explained in I Corinthians 13:4-8a – "LOVE suffers long and is kind; LOVE does not envy; LOVE does not parade itself, is not puffed up; does not behave rudely, does not seek its own, is not provoked, thinks no evil; does not rejoice in iniquity, but rejoices in the truth; bears all things, believes all things hopes all things, endures all things. LOVE NEVER FAILS."  (All emphasis added)  This looks like conscientious, ongoing work, does it not?  And true love never fails!
In John 13:34; 15:12 and  I John 3:23; 4:21, God and Christ commands us, "To love one another as I have loved you."  We can reflect on how God and Christ loved us by the cross and resurrection.
Listen to what Paul tells us in Ephesians 5:2 – "And WALK in love, as Christ also has loved us and given Himself for us, an offering and a sacrifice to God for a sweet-smelling aroma."  Walking is movement, action and work, continuously, and it is to God for a sweet-smelling aroma.
How can we ABIDE in love as I Cor. 13:13 tells us if we are dropping people out of our lives and choosing not to love them?  Abiding is continuing, enduring, steadfast.
I Peter reminds and instructs us:  "Since you have purified your souls in obeying the truth through the Spirit in sincere love of the brethren, love one another fervently with a pure heart."  And, "Above all things have fervent love for one another, for 'love will cover a multitude of sins.'" Wow!  Fervently – intense, passionate.  This is not just words that say, "I love you," but words of action: thoughtful, intense action.  And this comes from purified souls in obeying the truth through the Spirit!
I would like to end with this encouragement:  "That their hearts may be encouraged, having been knit together in love, and attaining to all the wealth that comes from the full assurance of understanding, resulting in a true knowledge of God's mystery, that is, Christ Himself, in whom are hidden all the treasures of wisdom and knowledge."  And Col. 3:14b – "Put on love, which is the perfect bond of unity."  Col. 2:2-3
Let us continually be continuing to "action" love from our heart, mind and spirit with all of our strength.