For I delivered to you as of first importance what I also received, that Christ died for our sins according to the Scriptures, and that He was buried, and that He was raised on the third day according to the Scriptures—Apostle Paul (1 Corinthians 15:3-4)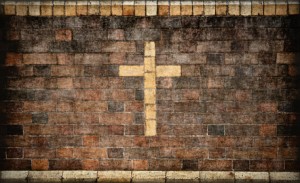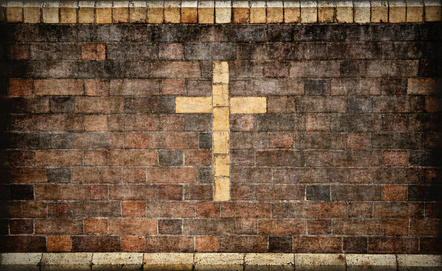 The work of Christ on the cross and his triumphant victory over death are of first and high importance. Why? Because it is fundamental and foundational to the Christian life. Without the death of the perfect Son of Man there is no forgiveness of sins. Without the resurrection of Christ there is no power to live the Christian life.   That is the reason for our celebration on Easter day all throughout the world.
But, on Monday morning, post-resurrection, we must not stop where most churches stop. We must not end where most contemporary teaching and discipleship ends. There is something much more than the justifying work of Christ and his glorious resurrection. John Macarthur puts it bluntly, "We can get so preoccupied on the cross we think that the only way we can be sanctified is a cross-centered sanctification."
In Romans 5:9-10, Paul tells us that there is something much more to the gospel: "Much more then, having now been justified by His blood, we shall be saved from the wrath of God through Him…much more, having been reconciled, we shall be saved by His life."
Much more indicates that what follows the initial aspect of salvation—being justified by his blood—is even more overwhelming and significant, as amazing as that is. And the life that does this is not Christ's life in the flesh—his earthly ministry—but his life in heaven now where he sits on a throne, interceding on behalf of all his earthly saints.
Christ's current ministry as the better Melchizedek—the true and living High Priest—makes certain both our future salvation from the wrath of God at judgment and our future glory. Christ's ministry towards us now is proof that we have died into his death and risen with him in his resurrection. It is our assurance that we are one with Him at his death and one with him in the resurrection that is to come.
The death and resurrection enables something much more.
We must not stop at verse 9. Romans 5:15, 17 provides us with much more to say on much more: "much more did the grace of God and the gift by the grace of the one Man, Jesus Christ, abound to the many…much more those who receive the abundance of grace and of the gift of righteousness will reign in life through the One, Jesus Christ."
Paul is comparing the lesser Adam to the better Adam. Comparatively speaking, as the work of Christ is much more to the work of Adam, so is what Christ does for us as the ever living High Priest much more than his death. Regarding this, MacArthur says, "He died in hours. He rose in days. He ever lives to make intercession."
Where shall we turn then in this post-resurrection Monday? To the greatest ministry of Christ revealed in Scripture: John 17. Of this passage John MacArthur says, "In the Old Testament the high priest went in on the day of atonement and came out rapidly. In the case of Christ he went in and sat down…and he is still there. Hebrews 7 says he is ever living to make intercession for us. He is praying us into heaven. John 17 is the only sample of the present work of the Lord Jesus. Hebrews says he's doing it. Here we have his very words. He is still praying those very same requests…I submit that both of those glorious events—the death of Christ and resurrection—fall below the reality of John 17. This is the greatest ministry of the Lord Jesus Christ."
May our sanctification not just be cross-centered, but under the priesthood of our ever living intercessor, our living Christ.