As a worship leader, I love hymns. Actually, I think Christians loves hymns! Not every single hymn, but there are certainly "hits" that are worth singing again and again. Songs like Be Thou My Vision, And Can it Be, and A Mighty Fortress will always be precious to the Church.
Come Thou Fount, a favorite of many people, is probably the first hymn I remember loving to sing. It is really a prayer for help in our walk with the Lord. This song expresses the desire of the believer to have his or her heart completely devoted to the Lord. We love this song!
But what about the second stanza:
Here I raise my Ebenezer, hither by thy help I come
And I hope by thy good pleasure safely to arrive at home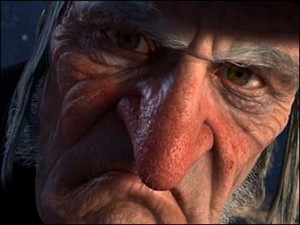 "Here I raise my Ebenezer…?" Ebenezer? What in the world does that mean?! (Ebenezer Scrooge?…Scrooge McDuck…Why am I thinking about Ducktails?) I recently led this song for FBC and included this original lyric. Afterward I was approached by an individual about how most of the congregation does not know what Ebenezer means. There is a popular alternative which was suggested:
Hither to Thy love has blessed me, Thou has brought me to this place
And I know Thy power will bring me, Safely home by Thy good grace
Now, I understand singing lyrics which we can cognitively understand is a necessary part of corporate singing. But I believe by including the word "Ebenezer" I watched something very good happen. People stopped and thought, "I do not know what that means." This is a good thing to think! And what do we do when we do not know what something means? We figure it out! Let's do this.
1 Samuel 7 is a chapter about the ministry and work of the prophet Samuel. Samuel is known as the last judge who established the monarchy of Israel. But the Lord uses Samuel in Chapter 7 to bring the nation of Israel to repentance. Imagine an entire nation repenting together!
Samuel calls the nation to put away their idols and assemble them at Mizpah, a town in the center of the county. This location made it easy for all Israel to gather together, but it also placed the nation as a whole in a strategic location for Israel's enemy, the Philistines.
The Philistines determined to attack Israel as they were all together in one location. 1 Sam 7:9 says that "Samuel cried out to the Lord, and the Lord answered him." God then thundered the Philistines into confusion, giving Israel the chance to pursue the Philistines back down to their coastal cities. God gave Israel a miraculous victory.
After Israel's triumph, Samuel took a stone, positioned it in that place, and said, "Till now the LORD has helped us." This stone is called an Ebenezer, literally "stone of help." Why would Samuel have a stone (and, I imagine, a prominent one) placed in this location? This Ebenezer would remind all in Israel who saw it that God gave Israel the victory that day. God answered Samuel's prayer and helped Israel defeat their enemies. Now, read these lyrics again:
Here I raise my Ebenezer, hither by thy help I come
And I hope by thy good pleasure safely to arrive at home
So I ask you, Christian, when has the Lord helped you? When has he answered your prayer for help? When has he proven his faithfulness and compassion for you? Raise an Ebenezer and do not forget!
The lyrics in hymns which we do not understand should not be removed, but rather studied so that we may worship the Lord with greater depth, affection and understanding of his unfailing and faithful character. I hope to sing this song again with you all soon, and when we sing this lyric, let us now worship with the knowledge that he is a God who is faithful to help those who call upon him!