Many people at FBC have jobs with long hours. Whether you work for the military, have a sales job, or are a stay-at-home mom, you work more hours every week than you want to count. The typical person who works 50 hours per week, for 40 years, and takes 3 weeks of vacation each year will work 98,000 hours. A stay-at-home mom will work roughly double that! (less years, but more hours!!)
You work long hours. (You probably already knew that!) On top of that, some of you play a sport, work out in the gym or do something else to stay in shape. Despite all that, let me suggest something radical…
You may be lazy.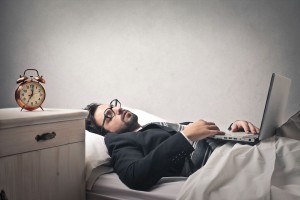 Yes. I mean YOU.
Did you know that you can exercise and be physically strong while still being lazy? You can work long hours and still be lazy. You can work on house projects on your days off and still be lazy. And that is because laziness is not about what you do.
Laziness is a heart issue, rooted in idolatry. The lazy person is most concerned with serving himself/herself.
Here is the CORE of the sluggard:
The lazy man loves himself more than any other.
Proverbs 26:16 says, "The sluggard is wiser in his own eyes than seven men who can give a discreet answer." In his heart, he elevates himself over others. He puts himself first, believing he is superior and wiser to others. This core commitment flows into every aspect of his life.
This coming Sunday, Rod is going to be preaching on God's view of work. To get your heart ready for that, consider reading through all that the Bible says about laziness. Passages are listed below:
Proverbs 6:6–11
Proverbs 10:26
Proverbs 12:24
Proverbs 12:27
Proverbs 13:4
Proverbs 15:19
Proverbs 19:15
Proverbs 19:24
Proverbs 20:4
Proverbs 21:25
Proverbs 22:13
Proverbs 24:30–34
Proverbs 26:13–16
Proverbs 31:27
Ecclesiastes 10:18
Matthew 25:26
2 Thessalonians 3:7-15