"…the parts of the body that seem weaker are indispensable" (1 Corinthians 12:22)
In Part 1 of this post, I highlighted why and how we, as a church family, are to care for our sick, disabled, and homebound saints. Here is a summary of the key points:
God calls us to reach out and act. He has designed and equipped His church to uniquely care for all of its members, including the sick, disabled, and homebound saints.
We should follow Jesus. The gospels demonstrate that Jesus Christ repeatedly cared for the sick and infirm. He is our example, and through our union with Him, He continues to care for the sick within biblical church families all over the world today!
We can be a vessel of His grace. Through the unique gifts each of us has been given, we have the amazing privilege of using our head, heart, and hands within the local body of Christ as vessels of Christ's mercy, compassion, and love toward the sick, disabled, and homebound.
We rejoice in our gracious God. All of us are encouraged and blessed as Christ works through His people to meet needs while bringing help and hope to the suffering.
His Power Made Perfect in Weakness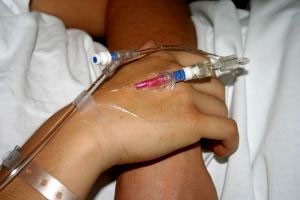 Scripture declares that all saints, including the sick and homebound, are indispensable to the body! (1 Cor. 12:22) The Holy Spirit often uses those with physically-limiting conditions to stimulate love, compassion, and service within us. Although they often cannot physically participate in organized activities within the church family, God uses incapacitated and homebound saints in powerful ways! In my experience, these saints are some of the most powerful prayer warriors, counselors, insightful writers, and effective witnesses for Christ. They possess awesome testimonies of God's faithful love and care in the midst of intense physical and emotional suffering.
Physical pain and disability are powerful heart refiners! Our Lord uses the disabled and homebound in our church family as examples of His power and grace. As God told Paul, "My grace is sufficient for you…My power is made perfect in weakness." (2 Cor. 12:9). God is in the business of orchestrating all of life, including chronic pain, illness and disability, so that we may display His glory and grace in extraordinary ways. Just as He has gifted each one of us to serve and minister to the body, He also uses the challenging life circumstances and gifts of those with debilitating physical conditions to strengthen the body and display His glory.
For example, I'm aware of a married couple whose marriage was near collapse a few years ago. They were encouraged by church leadership to receive marriage counseling from a couple where the wife had a chronic illness and was quite limited physically. Through the time spent in counseling, God began to work in the hearts of this troubled couple. The disabled wife's loving witness for Christ and her humble, loving devotion to her husband began to soften the couple's hearts. The sacrificial love that the husband displayed toward his disabled wife helped the struggling couple see the power of Christ at work in real life. Through many hours of biblical counseling, life on life discipleship, and a great deal of prayer and love, this troubled couple embraced God's design for marriage! Their relationship was healed, and they now counsel other couples who are struggling to develop healthy marriages. They credit the Christ-centered lives and marriage of the disabled wife and her husband as a major driving force in their restoration. The message is clear: we all need each other for the body to function best, and that includes the sick, disabled, and homebound! This is part of God's perfect design for His Church (1 Cor 12; Rom 12).
"…Most gladly, therefore, I will rather boast in my weaknesses so that the power of Christ may dwell in me." (2 Corinthians 9:10b)
Caring For Those Who Don't Recover Physically
While unexpected, life-threatening illnesses occur from time to time in the life of every church, I believe one of the most challenging situations for a church body is one in which a brother or sister's physical condition is debilitating and no curative treatments exist. These conditions are called chronic illnesses. The US Centers for Disease Control and Prevention (CDC) estimate 133 million Americans—1 out of every 2 adults in the US—suffer with one or more chronic diseases.[1] These are conditions that do not get substantially better over time. In this discussion, I want to focus on caring for those with debilitating, non-life-threatening chronic illnesses.
Though the list of chronic conditions is long, a common thread connects every one of them: daily physical and emotional struggle. Modern medicine can offer some disease and pain management options, but these vary widely in effectiveness. For the most part, they provide mild to moderate relief through medications, targeted surgery, physical therapy, exercise and diet plans, etc. The key principle to remember is that chronic conditions are "managed," not cured. In our church body we have a representative sample of chronic conditions, including diabetes, arthritis, gout, Lyme's disease, nerve degeneration/damage, and connective tissue diseases like fibromyalgia and chronic fatigue syndrome.
So, how are we to care for brothers and sisters with these conditions?
While the medical options are limited, as believers we have been equipped to care for the heart and soul of these saints! Here is a simple acronym (C.A.R.E.) to help you minister to those in our midst with chronic conditions:
Consider: Each person has an individual situation with particular needs. Seek to understand the illness through research and counsel…Google it!
Ask: Humbly seek to understand how to best care for these saints. Ask them! Be open and listen. Be sensitive by not placing unnecessary or unscriptural burdens on them. Avoid preconceived notions about them or their situation.
Respond: As you come to know them and their illness better, be creative. Personalize your care for them. For some, it is as simple as sending a note or setting up a regular phone call. For others, it may be doing the dishes or yard work, shopping, playing board games, or providing transportation.
Encourage: Help lift their burdens regularly through prayer and the Word as well as acts of love, kindness, and affirmation.
"A friend loves at all times and a brother is born for adversity." (Proverbs 17:17)
It's Better Higher Up
D.L. Moody, one of the great evangelists of the last century, tells a story about an encounter he had with a member of his church who was a homebound saint:
Every Sunday afternoon I and a couple of members of would visit the homebound saints in our church. This particular Sunday we visited a woman who was confined to her room because of an incurable illness. She lived in an attic apartment on the fifth floor of an old rundown building. One of the ladies from our church who came with us that day was a person of great material wealth. Since there was no elevator, the two ladies and I began to climb upward. When we reached the second floor, the well to do woman commented, "What a dark and filthy place." The other lady who was with us replied, "Its better higher up." When they arrived at the third floor, the remark was made, "Things look even worse here." Again the reply, "It's better higher up." Finally we reached the the attic level, where we found the bedridden saint of God. A smile on her face radiated the joy that filled her heart to see us. Although the room was clean and flowers were on the window sill, the wealthy visitor could not get over the stark surroundings in which this woman lived. She blurted out, "It must be very difficult for you to be here like this!" Without hesitation the shut-in responded, "It's better higher up."
"Therefore we do not lose heart. Even though our outward man is perishing, yet the inward man is being renewed day by day. For our light affliction, which is but for a moment, is working for us a far more exceeding and eternal weight of glory, while we do not look at the things which are seen, but at the things which are not seen. For the things which are seen are temporary, but the things which are not seen are eternal." (2 Corinthians 4:16-18)
One day, for all of us, the pain, suffering, loss, and struggle in this life will turn into joy unspeakable and full of glory as we all live higher up!
---
[1] US Centers for Disease Control and Prevention; Chronic Disease Incidence and Prevalence 2008; cdc.gov