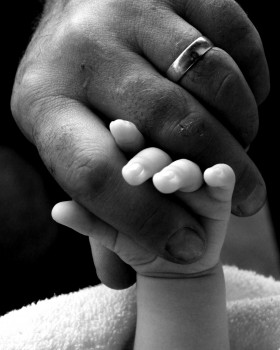 In a study sponsored by the National Council on Economic education, 66% of high school students tested on basic money skills scored an "F".  Only 3% got an "A".  This isn't the only survey that shows that kids lack money sense, yet teenagers are spending about $200 billion of their own money each year, and influence an additional 50% of their family spending.  That is a lot of purchasing power—for a group with little knowledge of how to spend and save wisely.
How many of us were taught how to be financially responsible as children?  Statistics show that very few of us had proper education on how to manage our money.  Our parents probably didn't explain it to us, nor did the educational system.  Perhaps that is why the United States savings rate is so low—only one half of one percent of what we make.  That puts us at the bottom of the list of industrialized countries.  In fact, today, Americans have the lowest savings rate in history since the Great Depression.
There are no statistics available that paint a picture of how well, or poorly, the children growing up in Christian homes are being taught about how to be good stewards of God's provision.  But based on their parents' giving patterns, I would suspect it is not a pretty one.  For example, the average giving by a full or confirmed member of a U.S. Christian church in 2004 was $691.93–that's an average of $13.31 per week.
A recent study shows that the average American spends $1092 a year ($91 per month, or $21 per week) just to have coffee served to them.  [Note:  in the 18-34 age-group, the average amount spent weekly for coffee is $31].  We spend $110 billion on fast food, matched roughly by the same amount for movies, books, videos, magazines, recorded music and newspapers combined.  Four years ago, Americans spent $40 billion on their pets, and more than $60 billion on weight-loss programs.  With the high cost of housing, transportation and fuel, it's truly amazing how much Americans are willing to spend on non-essential items.
I'm not suggesting you never go out to eat or visit Starbucks, ignore pets or not lose weight.  However, the volume of these expenditures in the typical American home is even more enlightening when one considers that by comparison, only $40 billion was given directly to churches by individuals in 2008.  Furthermore, only nine percent calling themselves born-again give a minimum 10 percent of their incomes.  Giving by North American churchgoers was higher during the Great Depression (3.3 percent of per capita income in 1933) than it was after a half-century of unprecedented prosperity (2.5 percent in 2004).
Author Jerry Bridges says that worldliness is essentially being influenced more by the culture in terms of the economic class one believes he/she is part of rather than adhering to biblical direction.  Over one hundred years ago Charles Spurgeon said, "The reason the church has so little influence on the world is because the world has so much influence on the church."  If things were looking bad in Spurgeon's day, they've gone viral in our time.
First John 2:15-16 tells us, "Do not love the world or the things in the world. If anyone loves the world, the love of the Father is not in him. For all that is in the world—the desires of the flesh and the desires of the eyes and pride in possessions—is not from the Father but is from the world."  If we truly believe the Apostle Paul's quote of Psalm 24:1 in 1 Corinthians 10:26, "The earth is the Lord's and all that is in it," should believers not be better stewards of God's provision?   Better stewards in at least one sense means sacrificing today to both give liberally to the local church and save more for the future.
In 1 Corinthians 16:1-2 Paul gives the Church direction as to how to give systematically.  "Now concerning the collection for the saints, as I directed the churches of Galatia, so do you also.  On the first day of every week each one of you is to put aside and save, as he may prosper, so that no collections be made when I come."  This is one of the first financial principles you will want to instill in your children as you "bring them up in the way they should go (Proverbs 22:6)."  Children who are taught (and reminded to do it joyfully) to systematically give away a portion of their "first fruits" of an allowance or earnings will be much more likely to do it when "they are old."  This will also help them be more frugal with the balance of their hard-earned income.