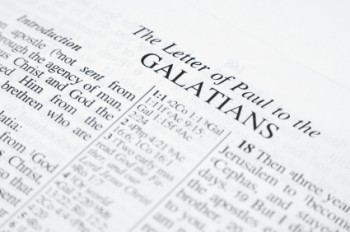 Last time I wrote about the primary reason RMGs are so important: discipleship. And yet, as I mentioned then, there are so many other great things that go along with RMGs, among them being the fellowship, worship, teaching, and prayer.
However, one of things that I overlooked was the RMG leadership. One of the true joys my wife and I have had over the past few months has been working with like-minded men and their wives in building our RMG. We share a desire to serve, a commitment to truth, and a longing for growth in our Body.
Don't get me wrong. We are still plenty human, me more than anyone else. We make mistakes, we forget things, and we fail to follow through when we should. But, overall, we share a desire that spills over from FBC leadership as a whole to shepherd rightly, and that is vital for today.
Just read what Paul had to say to the Galatians in his time, "I am astonished that you are so quickly deserting him who called you in the grace of Christ and are turning to a different gospel—not that there is another one, but there are some who trouble you and want to distort the gospel of Christ."
Unfortunately, for all of us, we know "Galatians" who have turned to a different gospel. In this day and age people can read, download, listen to, or even watch pretty much any version of the gospel they desire, so choosing another is no great wonder. But the gospel is not about what we desire; it is about God's truth.
It is good to know that we have leadership in the church—including the RMGs—committed to His truth and to teaching the one, true, and only Gospel of Christ.
It is in this gospel we do find great, magnificent, and overwhelming wonder!